Home
'Psycho-Oncology' published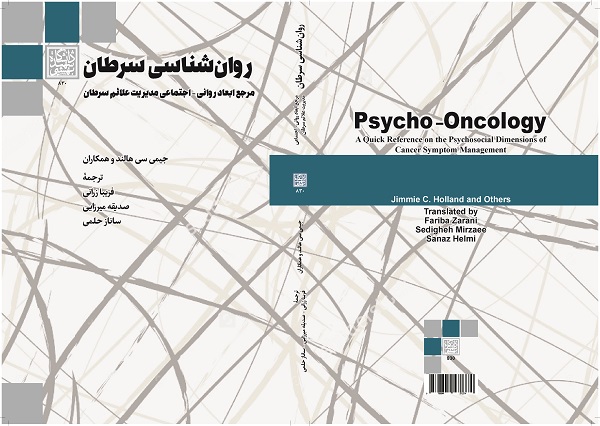 The book "Psycho-Oncology: A Quick Reference on the Psychosocial Dimensions of Cancer Symptom Management" translated by Dr. Fariba Zarani, associate professor of the Faculty of Education and Psychology of SBU, and Sedigheh Mirzaei, PhD graduate of SBU, and Sanaz Helmi has been published recently by SBU Press in 280 pages.
Cancer is a chronic disease that brings many psychological and social consequences for patients and their families in addition to physical pain and suffering; consequences that seriously affect adaptation to the disease. Research and clinical evidences in the most important cancer centers confirm that integration of psychosocial care with routine medical services is necessary and inevitable for the effective management of the disease. Therefore, accurate assessment of patients, identification of their psychological disturbances and distress and those of their families, and provision of psycho-social-spiritual interventions in response to patients' needs are important skills and capabilities of the treatment team for optimal quality care.
With the aim of patient-centered care and providing services focused on human dignity in the process of medical treatment, the book has provided a comprehensive guide for screening psychological problems and detailed instructions for special pharmacological and non-pharmacological interventions for the most common types of cancer. The use of tables and step-by-step classified methods in writing the materials has made the book a quick and practical reference for a diverse range of cancer specialists such as doctors, psychologists, nurses, counselors and assistants.