Home
'Sport Policy and Security' published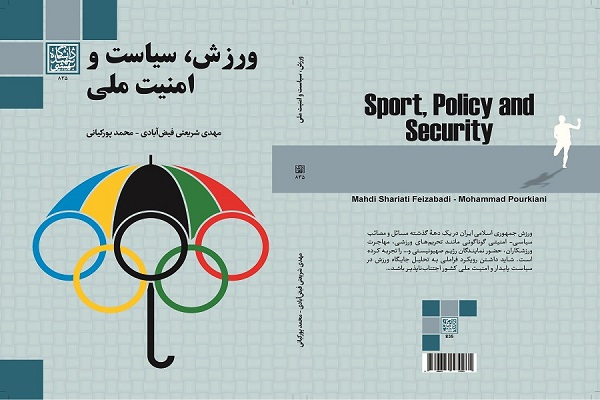 The book "Sport Policy and Security", written in Persian by Mahdi Shariati Faizabadi, faculty member of Technical and Vocational University and Dr. Mohammad Pourkiani, assistant professor of the Faculty of Sport Sciences and Health of Shahid Beheshti University, has been published recently by SBU Press in 187 pages.
The new millennium can be seen as the era of moving away from hard power, and soft power-building confrontation in the context of international relations and political interactions of countries.
Culture, art and especially sports can be considered among the low-cost and effective components in strengthening the political and economic goals of countries. The emerging economies of the world, namely Brazil, Russia, India and China (BRIC), are clear examples of profiting from sports in advancing economic goals, and the hosting of numerous and diverse major sports events, including the World Cup and the Olympic Games, has led them to be among the ten countries with the highest economic growth in 2023.
Since our country has experienced political-security issues and hardships in the past decade, such as sports sanctions, the migration of athletes, etc., the authors have attempted to analyze the place of sports in sustainable politics and national security of the Islamic Republic of Iran.