Home
Faculty members of SBU win honorable mention certificate of 5th International Golden Trezzini Awards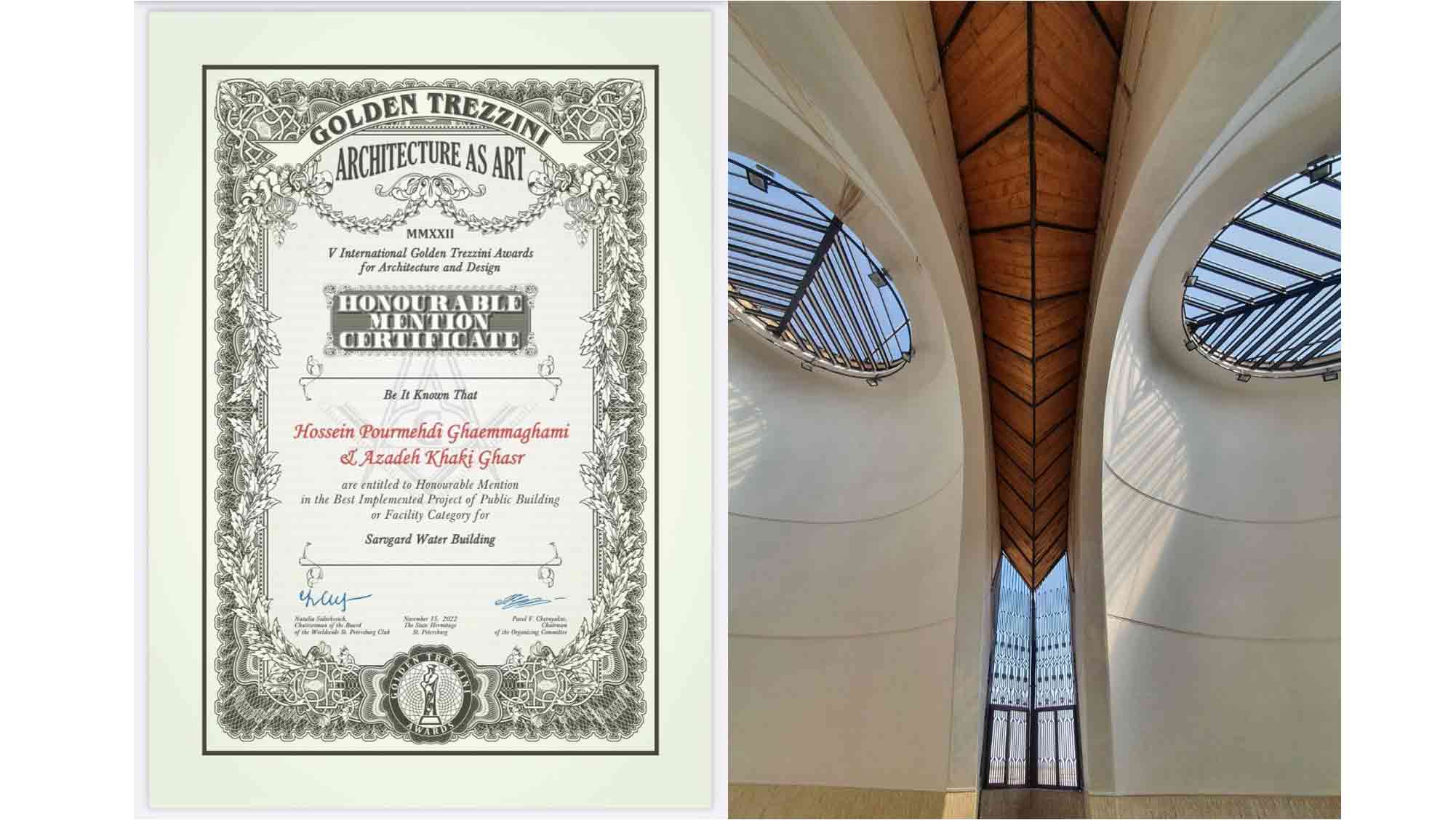 Sarvgard Water Building designed by two faculty members of Shahid Beheshti University won the honorable mention of the fifth International Golden Trezzini Awards.
Sarvgard Water Building designed by Dr. Hossein Pourmehdi Ghaemmaghami and Dr. Azadeh Khaki Ghasr, faculty members of the architecture department of the Faculty of Architecture and Urban Planning of SBU, won the honorable mention in the Best implemented Project of Public Building or Facility Category of the fifth International Golden Trezzini Awards.
It is worth mentioning that the International Golden Trezzini Awards was founded in the name of Domenico Trezzini, a famous Swiss architect of the 18th century, and the fifth period of this awards was held in 2022. With the statement "Architecture as Art", the Golden Trezzini Awards evaluates and promotes the best contemporary design and architecture projects on a global scale and aims to create a new community of professionals and artists who connect the architectural profession with academia, society and the media. This awards has a panel of distinguished judges such as Norman Foster, Santiago Calatrava, Mario Botta and Daniel Libeskind.
Sarvgard Water Building is an industrial-cultural building located in Karizboom, Yazd, between Yazd and Taft cities, and the function of this building is to treat Yazd's wastewater for irrigation of garden houses in Bagshahr in Karizboom.
This work had previously won the first place in the public buildings section of the 2A Continental Architectural Awards and the third place in the second National Brick Award in Contemporary Iranian Architecture.