Home
Memorandum of cooperation signed with Kazan Federal University of Russia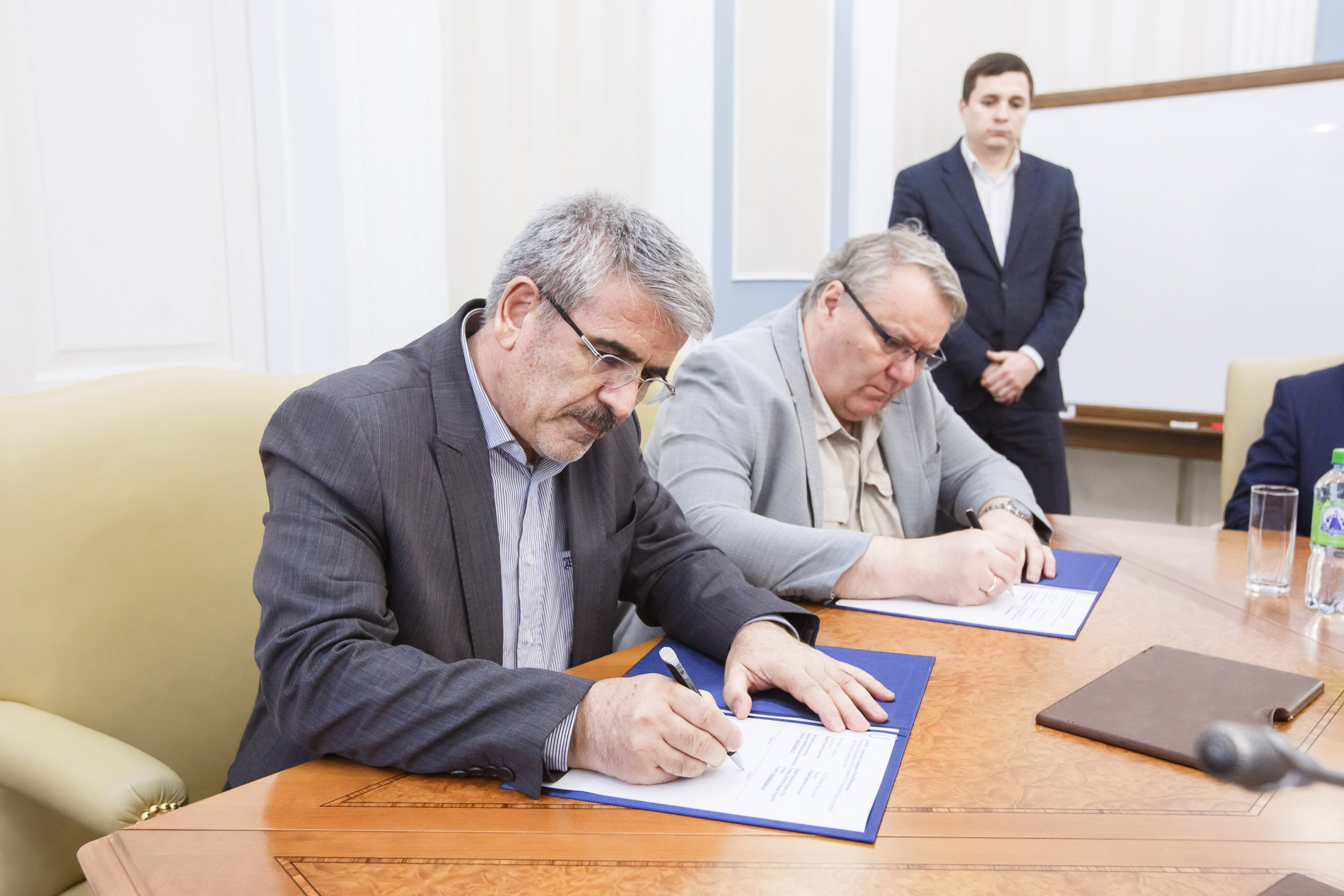 A memorandum of scientific-academic cooperation was signed between SBU and Kazan Federal University of Russia.
The memorandum was signed by Dr. Nasiri, president of SBU, and Dmitry Tayursky, rector of Kazan University, during a meeting between a delegation from SBU and Kazan University officials.
Dr. Nasiri, who has traveled to Russia in order to expand and deepen scientific and academic relations, visited Kazan Federal University on Monday, June 20, the second day of his stay in Russia.
During the meeting, the two sides discussed effective cooperation and expansion of scientific interactions. Joint programs in the fields of petroleum engineering, materials science, chemical engineering, and Russian language studies were among the topics discussed at the meeting.
The president of the university and the accompanying delegation visited various faculties of the university, including the faculties of geology, physics, chemistry and the Islamic faculty, as well as various departments of Kazan University and its scientific laboratories. In addition to the delegation of SBU, Dr. Hadi Goudarzi, scientific advisor of Iran to Russia and Mr. Mollai, representative of the Consulate General of Iran in the Republic of Tatarstan were also present during the visit.
In a meeting with the directors and deputies of Kazan University, a memorandum of cooperation was then signed by the president of SBU and the rector of Kazan University.
The president of the university and the accompanying team also visited the IT-Park of Kazan University and discussed the deepening of cooperation between this park and the scientific and technology park of SBU.
Kazan Federal University is one of the oldest universities in Russia, founded more than 200 years ago. It is the main educational center in the Republic of Tatarstan and has been upgraded from a state university to a federal university since 2009. Kazan Federal University has more than 3,200 faculty, 47,000 students, and 300 undergraduate, graduate, and PhD programs.