Home
Boiler and Related failures published by SBU Press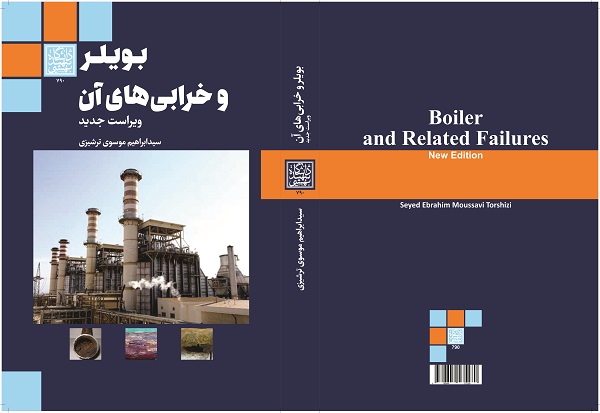 ​The book Boiler and Related failures written by Dr. Seyed Ebrahim Moussavi Torshizi, Associate Professor of the Faculty of Mechanical and Energy Engineering, has been published recently by SBU Press in 558 pages.
Due to the special operating conditions (high pressure and temperature) and the activation of various failure mechanisms, the boiler is one of the most vulnerable parts in power plants and in other industries where steam plays an essential role in their process. This is because defects or ruptures in the boiler pipes prevents steam to be generated and causes the unit to shut down. For this reason, it is very important to analyze the failure and know its cause; by knowing the cause of failure and by making appropriate changes in the operating conditions and using preventive methods, the recurrence of accidents will be prevented.
Boiler and Related failures was previously written by the author in 2004 with an emphasis on conventional boilers of steam power plants, but the passage of time and the proliferation of combined cycle power plants and a significant increase in the number of recovery boilers in Iran, led the author to add two chapters titled "Combined Cycle Power Plant Recovery Boilers" and "Accelerated Corrosion by Flow" to the new edition of the book and complete other chapters accordingly. The author hopes that the book will be useful and effective for the industrial community of Iran, especially the engineers and experts of the power plant.
The new edition of the book consists of 28 chapters, the first three chapters of which are devoted to the introduction of the boiler and its equipment and equipment type, and the remaining chapters examine the boiler failures.
Considering that the failures of boiler components are very similar in industrial and power plant boilers, this book is not limited to one of these two types and contains information about the breakdowns of various types of power plant and industrial boilers.