Home
"Designing Urban Agriculture" published by SBU Press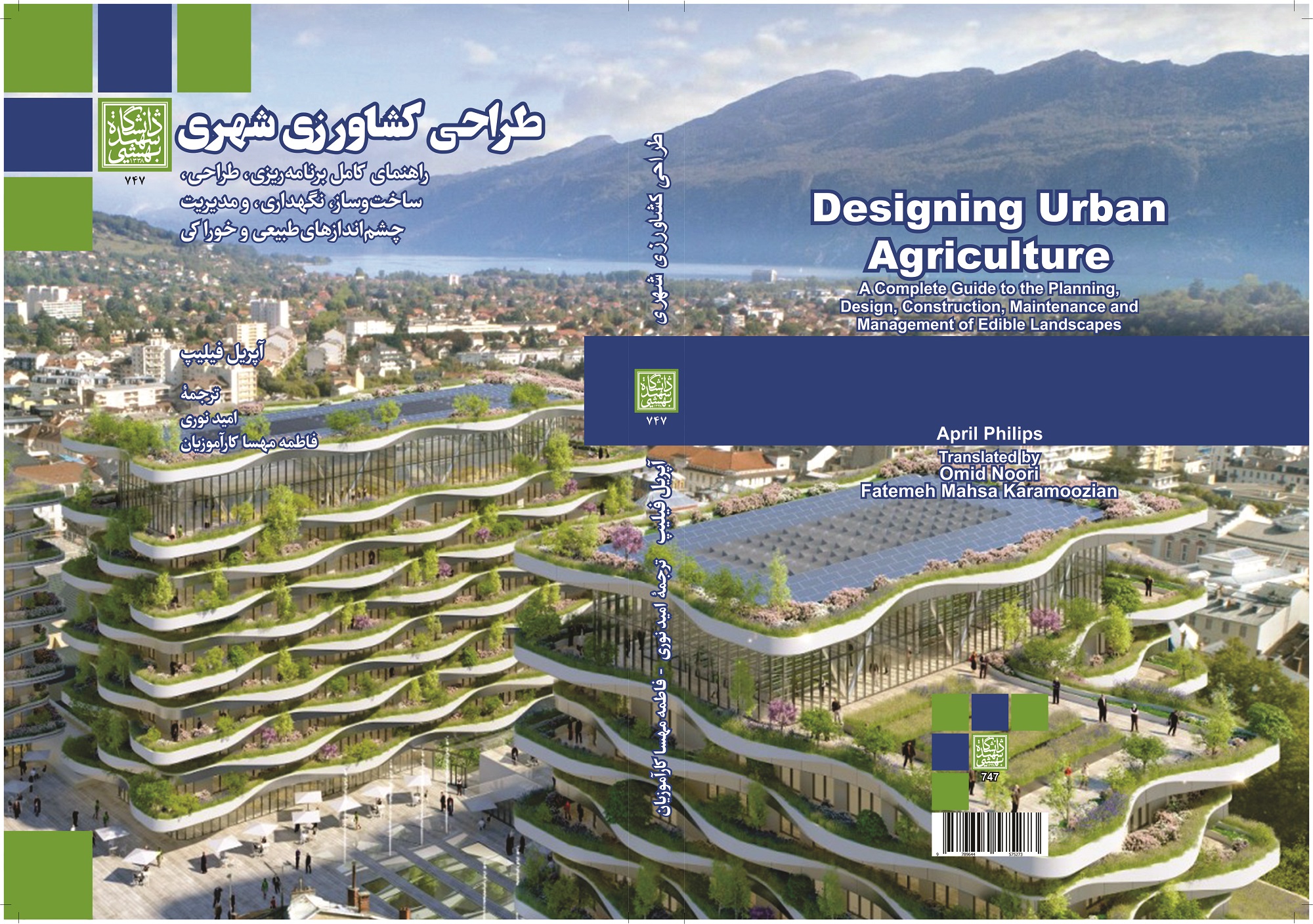 The book "Designing Urban Agriculture: A Complete Guide to the Planning, Design, Construction, Maintenance and Management of Edible Landscapes", translated by Dr. Omid Noori, assistant professor at the Environmental Sciences Research Institute of SBU, and Fatemeh Mahsa Karamoozian, has been published recently by SBU Press in 378 pages. The author of the book is April Philips.
The book is the first comprehensive scientific, technical and executive book for introducing and building urban agricultural areas and designing landscape with fruitful plants, which has been translated into Persian. It is a combination of urban agriculture, ecology, landscape design and sociology. The book is a discourse about providing food within the city and paving the way for achieving healthy communities and environments. It contains a comprehensive overview of food areas and descriptions completed with over 300 photos.
This work is based on environmental principles and begins with the idea that food production is part of a city's urban systems network. It examines landscape design processes based on appropriate life cycle methods and methods based on thought and development revitalization, and provides tools and strategies that enable informed decision-making about planning, designing, budgeting, building, maintaining, marketing, and enhancing the sustainability of urban landscapes, and reveals ways to reach greener and healthier urban environments.
The present book provides a complete description of how to plan, design, invest, build, and apply sustainable aspects of edible landscape typology and describes more than a dozen types of urban agriculture: public gardens, urban farms, food complexes, green vertical roofs and walls, food school yards, street tables, food yards within parks, public squares, street yards, green infrastructure systems, etc.
This book is useful for students and graduates of agricultural fields, especially horticulture and agroecology, landscape architecture, green space and environmental design, as well as agricultural planners and urban designers.