Home
Introduction to Radar Remote Sensing published by SBU Press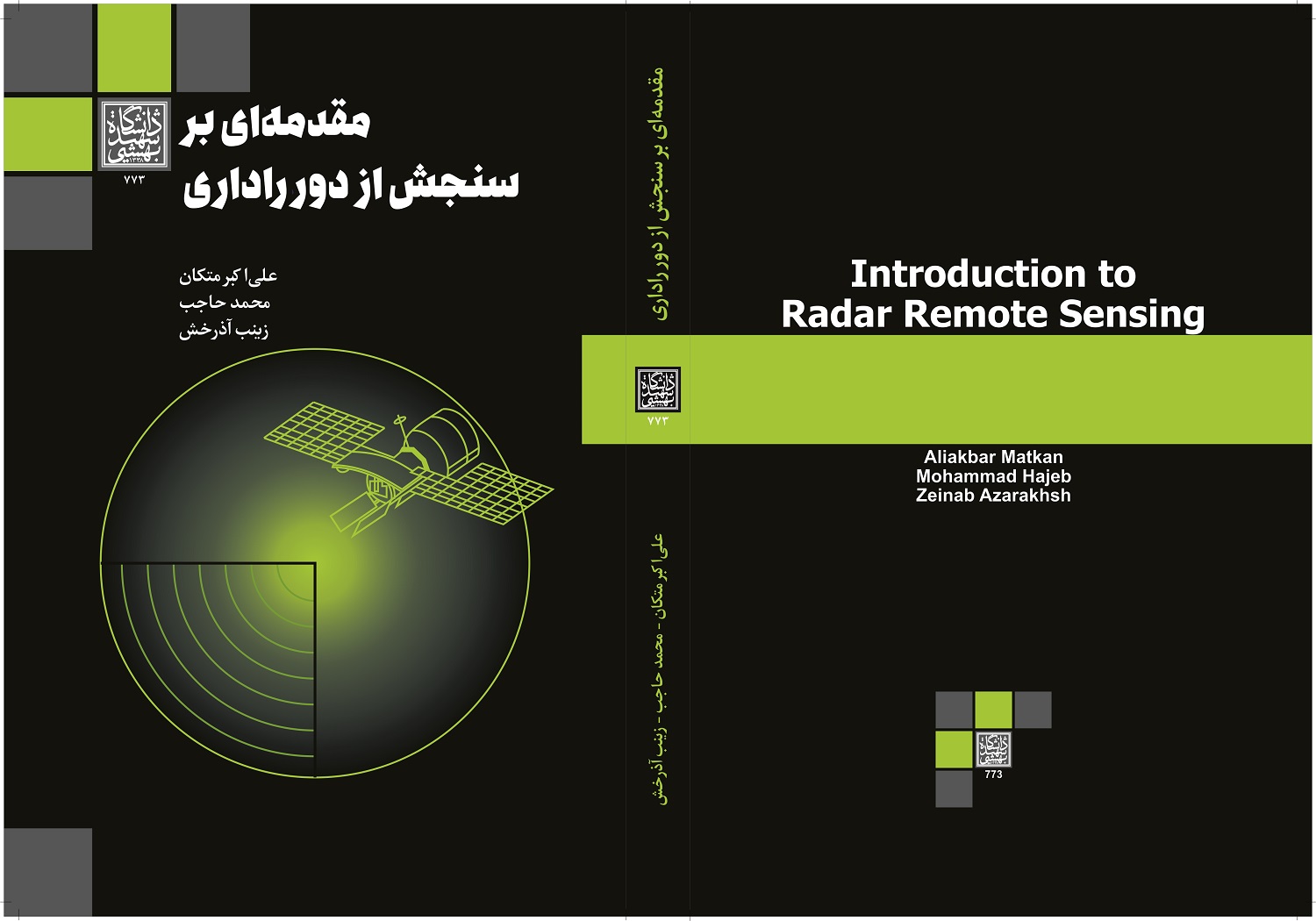 The book "Introduction to Radar Remote Sensing", authored by Dr. Aliakbar Matkan, faculty member of the Faculty of Earth Sciences of SBU, Mohammad Hajeb and Zeinab Azarakhsh was published recently by SBU Press in 416 pages.
"RADAR", an acronym for Radio Detection And Ranging, is a system based on the detection and ranging of microwaves. In today's world, radar is a vast and important technology in various fields of science and technology that has many applications in various military and civilian fields, including oceanography, meteorology, telecommunications, land resources management and environment. So far, numerous books have been published on the basics of radar and related systems applied in the military, telecommunications, and electronics fields. But during the two decades that have passed since the teaching of the nascent field of remote sensing in the country's universities, there have always been fundamental flaws and shortcomings in relation to the textbooks and resources of the "Radar Remote Sensing" course. Some of these shortcomings are related to the division of the presented content. In other words, at present, the focus of remote sensing education in the country's universities is mainly on the two sections of optics and heat, and topics related to microwave, especially radar, are less addressed. This can be due to the complexity of the principles and concepts in this field as well as the difficulty of processing its data compared to optical and thermal remote sensing images. Of course, restrictions on easy and cheap access to radar data can also exacerbate the situation. However, given that parts of Iran require more use of radar technology for the study of terrestrial and environmental resources due to special climatic conditions, the authors have made efforts to compile such a book, which is a step to remove restrictions on access to Persian written scientific sources in this field.
The book is the result of two years of hard work by the authors and is in fact a comprehensive reference book that has collected the latest findings in the field of radar remote sensing from the world's leading scientific authorities. This book has been written in order to further develop radar technology in Iran and for the use of postgraduate and doctoral students. The most important goal here is to provide new information, education in line with world-renowned universities and scientific societies, and to provide educational services to those interested and students in the fields of remote sensing engineering, remote sensing in environmental sciences and electronic engineering and telecommunications.