Home
'Iranian Oil Precedents and Policies: From Qajar to 1953 Coup d'état' published by SBU Press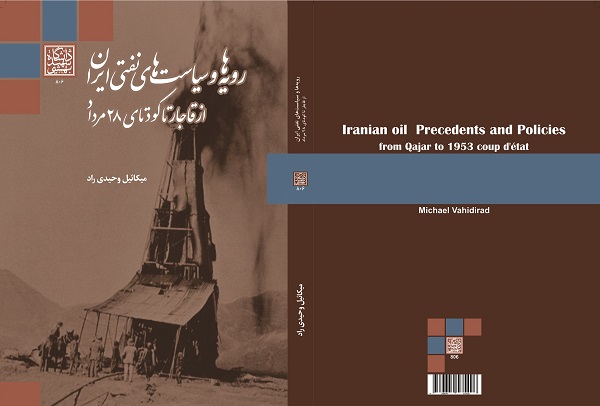 The book "Iranian Oil Precedents and Policies: From Qajar to 1953 Coup d'état" authored by Dr. Michael Vahidirad, assistant professor of the Faculty of Letters and Human Sciences of SBU, has been published recently by SBU Press in 364 pages.
A little more than a hundred years have passed since the discovery of oil in Iran, and since then the country's economic dependence on it has been increasing every day. In fact, with the eruption of an oil well on the 26th of May 1908, the politics and economy of oil in Iran were fused together, and this subsequently affected the social sphere and in general all the affairs and orientations of the country. Although the process of entering oil into Iran's economy began during the Nasseri period, its effects appeared in later periods, which led to the establishment of the Iran-UK Oil Company and subsequently the entry of the British government into it.
Oil, which was widely used "as a local commodity" in the pre-modern periods with a limited impact on society, became a "commercial commodity" at the end of the 19th century, with increased production, consumption and economic and political influence. However, the formation of the First World War turned oil into a "strategic commodity", and each side of the war included the acquisition of oil and its use in its military and economic plans.
The present book deals with oil as a commercial and strategic commodity, examines briefly the oil precedents of the Qajar period, and discusses in detail the oil policies of Iran during the first Pahlavi period and the issue of the nationalization of the oil industry.