Home
Principles of Applied Phycology published by SBU Press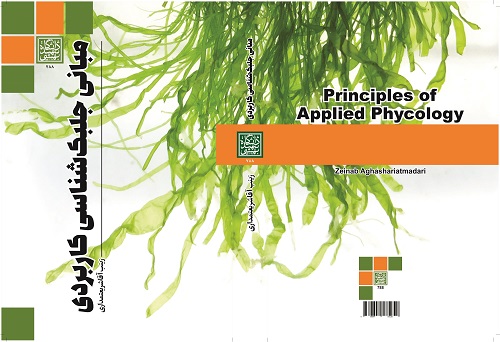 The book Principles of Applied Phycology written by Dr. Zeinab Agha Shariatmadari, Assistant Professor of the Faculty of Life Sciences and Biotechnology of SBU has been published recently by SBU Press in 536 pages.
The high advance rate of science, especially in applied fields such as biotechnology has made it necessary to recognize efficient organisms in the field of bioeconomics, and algae are no exception as efficient organisms in various fields of environment, biotechnology and economics. These powerful creatures have undergone evolutionary processes over different geological periods, resulting in the gradual emergence of creatures with varying levels of complexity. Adaptation processes formed over time have, in some cases, produced specific metabolites or special functionalities for these simple photosynthetic organisms. Therefore, recognizing the biodiversity of algae and learning their functionalities is an important step in the field of bioeconomics.
Due to the importance of algae studies in the present era, the present book has been designed and compiled with the aim of practical acquaintance with the basic topics in this field. The most important topics in the book include introduction to the tools and methods of studying algal specimens as well as the knowledge of algal specimens in natural ecosystems. The main audience of the book are instructors and students of biological sciences, including plant science, microbiology and marine sciences, as well as researchers in various fields of agricultural sciences and natural resources. Also, with the increasing growth of biotechnology topics and its inseparable connection with the world of algae, those interested in biotechnology topics can benefit from this work.