Call for papers: First International Conference on Interdisciplinary Qur'anic Studies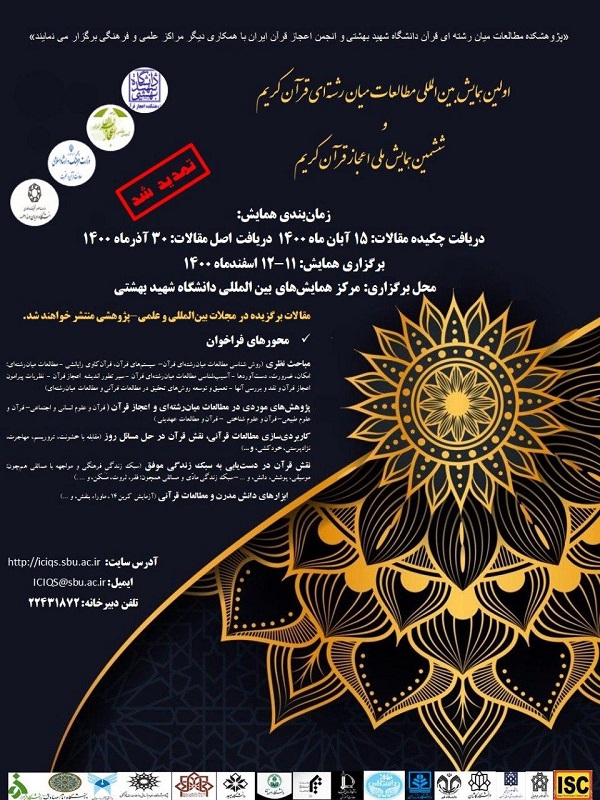 2 March
​The First International Conference on Interdisciplinary Qur'anic Studies will be held on March 2-3, 2022 by SBU, the Iranian Qur'an Miracle Association, Deputy for Qur'an and Etrat of the Ministry of Culture and Islamic Guidance, and other scientific and cultural centers.
The topics of the conference include: theoretical topics, case studies in interdisciplinary studies and the miracle of the Qur'an, the application of Qur'anic studies, the role of the Qur'an in solving current problems, the role of the Qur'an in achieving a successful lifestyle, and modern knowledge tools and Qur'anic studies.
The deadlines for sending abstracts of articles and full articles are September 23, 2021 and December 21, 2021, respectively. Selected articles will also be published in international and scientific-research journals.
For more information, please visit iciqs.sbu.ac.ir or call +98(0)21-22431872. The email address of the conference is ICIQS@sbu.ac.ir