Home
Delegation of SBU visits Institute of Asian and African Countries of MSU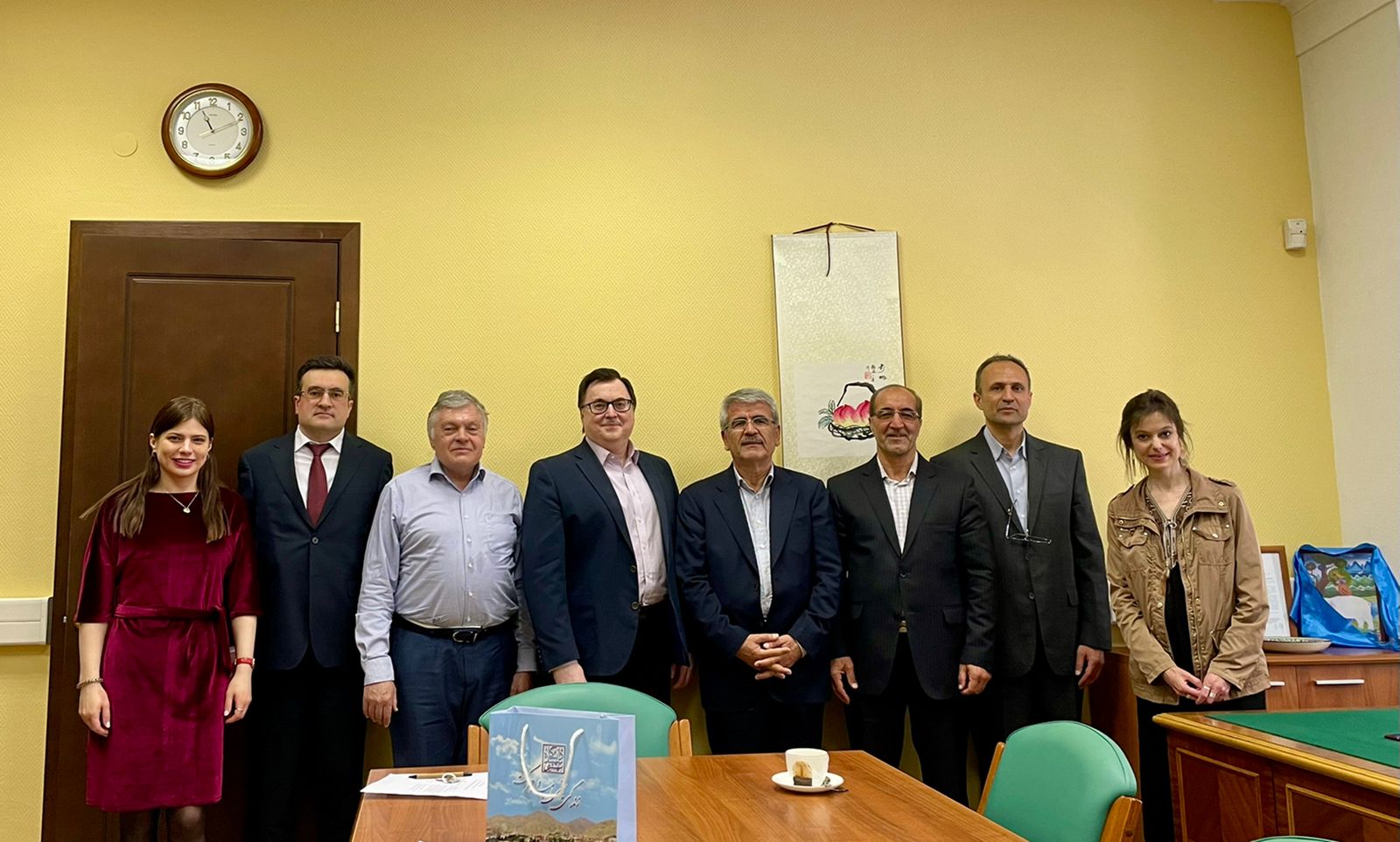 ​​​​​Delegation of SBU visited the Institute of Asian and African Countries of Moscow State University (MSU) on Thursday, June 23, 2022.
On the fifth day of their trip to Russia, Dr. Nasiri, president of SBU, Dr. Rasouli, advisor to the president, and Dr. Abtahi, director of the Lomonosov-Razi Center, attended the Institute of Asian and African Countries and met with Prof. Aleksey Maslov, director of the institute.
In this meeting, which was attended by Prof. Vladimir Ivanov, head of the Persian Language Department of the institute, and Maxim Delinad, one the active members of the department, the two sides discussed ways of mutual cooperation.
​​​Then the delegation attended the Persian Language Department and got acquainted with the activities of the department. Both sides stressed the need for more cooperation in the field of Iranology and Persian language. In this meeting, one of the students of Persian language and Iranian studies, recited a poem in Persian. In the final part of the meeting, Prof. Ivanov was praised for his extensive activities at the Persian Language Department.