Home
Design by Faculty members of SBU win first place of 2A Continental Architectural Awards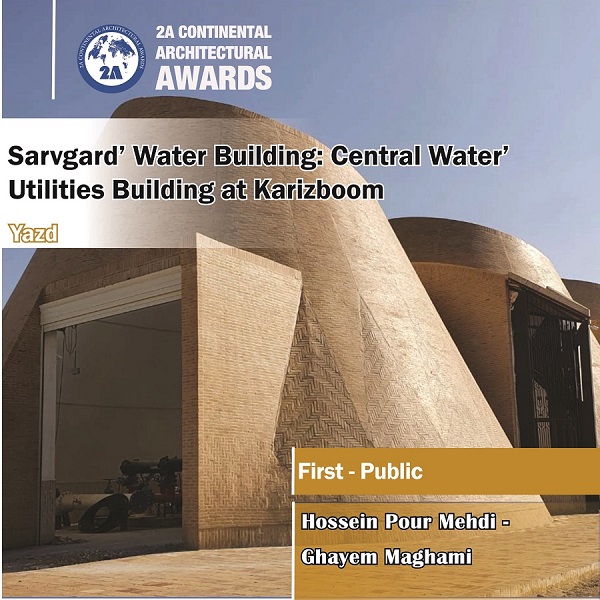 The faculty member of SBU won the first place of the "Public" category of the 2A Continental Architectural Awards (2021).

This award was given for "Sarvgard Water Building" project designed by Dr. Hossein Pour Mehdi Ghayem Maghami in collaboration with Dr. Khaki Qasr, faculty members of the Department of Architecture.
The project of Central Water's Utilities Building at Baghshahr's Karizboom near Yazd city was defined to realize the last cycle of irrigation management by refining water of Yazd effluent. With this introduction, it can be said that the origin of this definition was merely an industrial building of a water-related urban utility. But the design challenge begins from this question: does a relatively large building that may look like a shed at first glance, with an industrial-service spirit, have only a water-refining function? Is it located at the center of social gravity of Baghshahr in line with its recreational-tourism spirit? Referring to the history of the subject led the designers to rely on the role of water buildings in cities, and to base the design statement on the fact that: today's water buildings can act in the guise of their industrial functions, in the form of urban signs, and in interaction with people and life. Thus, this environmentally friendly project was created along with the audience's mental images of water buildings in desert cities in the form of an industrial-cultural building called Sarvgard Water Building.