Home
First pilot for catalytic fast pyrolysis in Iran designed and built by faculty members of SBU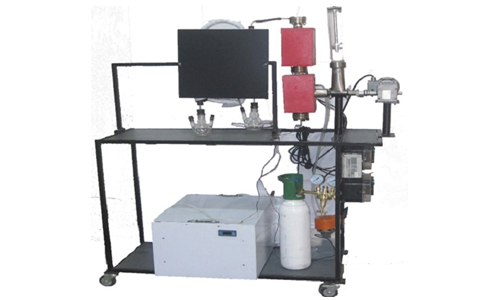 The first pilot for catalytic fast pyrolysis in the country to reduce greenhouse gas emissions and prevent air and soil pollution was designed and built with the support of the Environmental Protection Organization, by Dr. Ali Moridi, Dr. Bijan Yeganeh and Dr. Maryam Abbasi, faculty members of the Faculty of Civil, Water and Environmental Engineering of SBU, and Dr. Payam Ghorbannejad, a faculty member of the Faculty of New Technologies and Aerospace Engineering of SBU.

The Environmental Protection Organization, as the main custodian of the country's ecosystem protection, has always emphasized on sustainable development and has tried to use all the scientific and executive potentials in the country to solve major environmental challenges, including climate change. In this regard, the construction project of "The First Pilot for Catalytic Fast Pyrolysis in the Country" began at SBU in 2020 with the support of the Environmental Protection Organization. The design and construction of this pilot was conducted by a team consisting of faculty members of SBU. In this project, the appropriate grounds for a significant reduction in greenhouse gas emissions and prevention of air and soil pollution will be provided using the latest environmental technologies.
Using the technology used in this project, pollution from biomass waste of agriculture, industrial activities and municipal waste can be controlled, and this type of waste can be converted into valuable products such as biofuels, biofertilizers and syngas.

It should be noted that currently the lack of proper management of biomass in the country has caused air, water and soil resources pollution. According to the Food and Agriculture Organization of the United Nations (FAO), more than 3 million tons of agricultural waste are incinerated in the country each year, which emits more than 250 gigagrams of carbon dioxide into the atmosphere. Meanwhile, by using the local pyrolysis technology developed at SBU, in addition to reducing greenhouse gas emissions from combustion or biodegradation, it is possible to produce clean and renewable fuels. Also, the use of biochar resulting from this technology can play a significant role in reducing water consumption and chemical fertilizers in agriculture and at the same time increases the growth rate and yield of agricultural products.