International Conference in Honor of Khajeh Nasir al-Din Tusi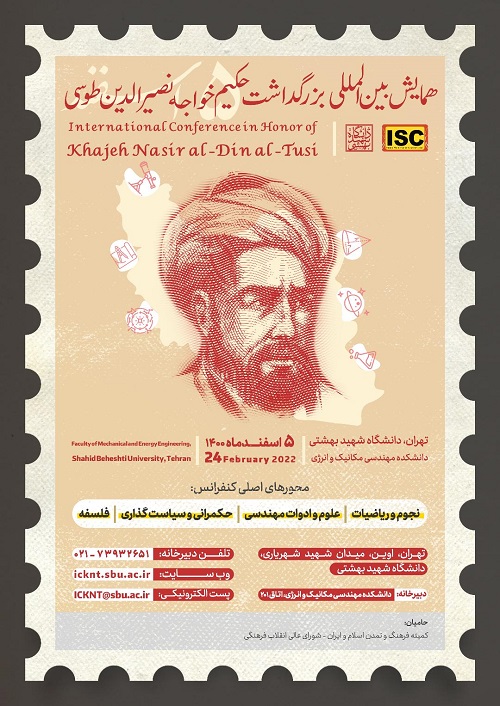 22 February
The International Conference in Honor of Khajeh Nasir al-Din Tusi will be held on Febuary 24, 2022.
The Faculty of Mechanical and Energy Engineering of SBU is to host this conference with the aim of honoring the high position of Hakim Khajeh Nasir al-Din Tusi and protecting his spiritual heritage on Febuary 24, 2022, coinciding with Engineer Day.
Dear researchers and thinkers inside and outside the country are invited to submit their latest achievements and scientific papers in related fields such as astronomy and mathematics, engineering sciences and tools, governance, policy-making and philosophy through the conference website.

Conference website: http://icknt.sbu.ac.ir/