Joint Symposium of Cognitive Sciences to be held on Feb. 2022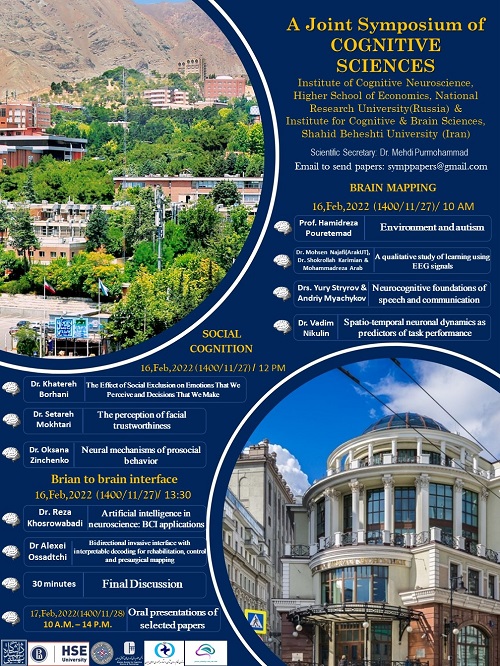 16 February
A Joint Symposium of Cognitive Sciences will be held on February 16 and 17, 2022.
This symposium is organized by the Institute for Cognitive and Brain Sciences of SBU and the Institute of Cognitive Neuroscience of the National Research University Higher School of Economics (Russia).
The deadline for submitting articles in English is January 20, 2022.
Researchers can send their full papers to symppapers@gmail.com for review.