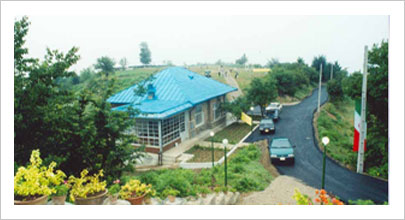 In order to create a beneficial link between Shahid Beheshti University and industry, the University Science and Research Park was established in 2002 and became a member of International Association of Scientific Parks (IASP) in the same year. The purpose is to develop the link between the University and industry through continuous and serious researches on new technical, environmental and Sciences.
The early stages of the Park planning program include developing the concept, creating an international management structure, developing business plan, creating master plan, funding, preparation of the site and restoration of the old building and infrastructures.
The site is located in north- east part of the capital (About 180 Kilometers in a beautiful land-hill site, named Zirab, with a good potential of technical and environmental facilities. The area of the site is about 170 hectares and the area of the restored buildings is about 9000 sq. m.
Three major stakeholders are Shahid Beheshti University (which is the land owner, investor, and manager of the park), local government (which will assist in the process of the economic development of the region and the locality) and the tenant companies, that have a vested interest in the site as it provides benefits to their respective business. The tenant companies are of three main categories; spin-off companies (from within or out of the university), R&D companies from the industry (from within or out of Iran) and small to medium size start-up companies. Shahid Beheshti University is providing a master plan which forms a framework for investment plan and potential investors (especially from abroad) the opportunity that the park would provide in the future for their companies.
The coordinator of the Science & Research Park is Dr. Houman Liaghati.