International webinar of Interdisciplinary Interaction in Reducing Energy Consumption in Buildings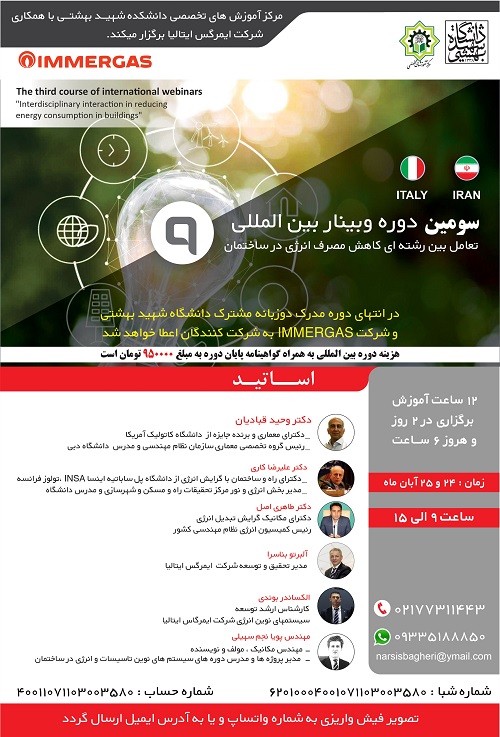 15-16 November
The third course of international webinars titled "Interdisciplinary Interaction in Reducing Energy Consumption in Buildings" will be held on November 15-16, 2022.
This course is organized by the Specialized Training Center of Shahid Beheshti University in cooperation with Immergas company. The course will be taught by prominent domestic and foreign professors in 12 hours.
For more information, please contact +98 (21) 77311443.