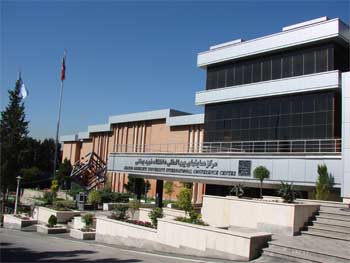 ​​​​​​​
International Conferences Center is the first comprehensive convention center of Shahid Beheshti University. This center is situated in the most northern point of Tehran (Velenjak area) in the heart of Shahid Beheshti University. It enjoys a pleasant air and very beautiful and eye-catching natural scenery. It is constructed on a land area of ​​2000 square meters with the structural area of ​​7000 square meters.
The center has 7 newly-built and very stylish halls and conference rooms with different capacities for holding provincial, national, regional and international meetings, and standard facilities including audio, video, and wireless internet in all parts.
The location of this center at one of the nation's top ten universities is a great privilege for those agencies, organizations and companies wishing to hold their conferences in an educational and research environment.