Home
Meeting held to discuss joint cooperation with Moscow Power Engineering Institute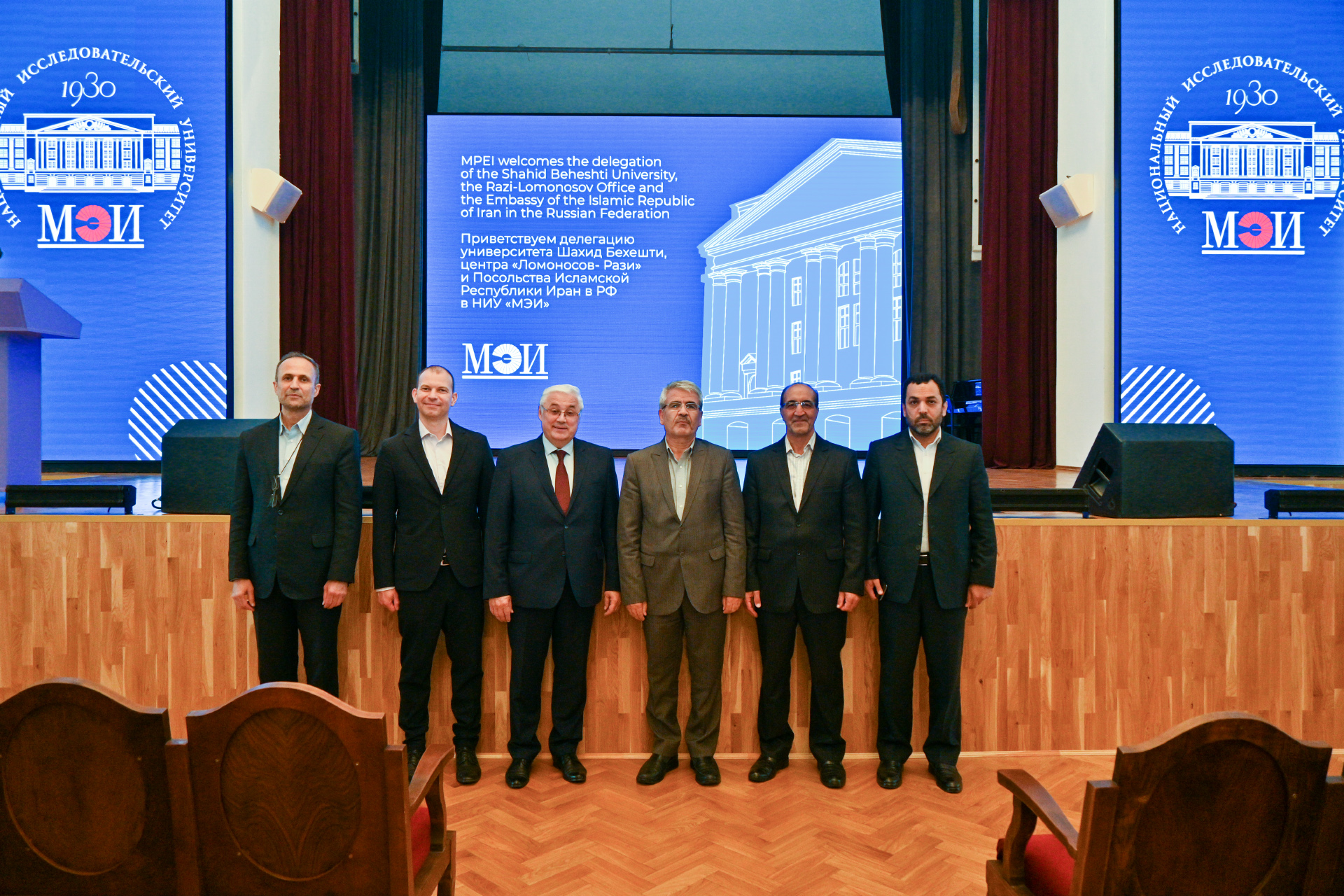 ​​​​​During his one-week visit to Russia, Dr. Nasiri, president of SBU, visited various scientific, research and technological centers in Russia.
On the fourth day, Dr. Nasiri and the accompanying delegation visited Moscow Power Engineering Institute (MPEI). In a meeting with Prof. Nikolay D. Rogalev, rector of MPEI, they discussed scientific and technological collaborations, including the areas of joint cooperation in the fields of engineering.
MPEI is one of the main technical universities in Russia in the field of power engineering, electrical engineering, radio engineering and electronics, informatics and computer science, founded in 1930.
The field of modern power engineering includes actually power engineering (hydropower, wind power, thermal, nuclear, solar and space power, etc.), electrical equipment, sciences about materials, electronics, classical and applied physics, radio engineering and communication, computer systems, management and economics in power engineering. All these fields and other majors of special training are available in MPEI for foreign undergraduate and graduate students.
MPEI has been training engineers and scientists for foreign countries since 1946. At present, about 2000 foreign students from 68 countries are trained at MPEI.
Since 1995, training of both Bachelor and Master foreign students of "Informatics and Computer Engineering" has been organized in English.