Home
Meeting held to discuss joint cooperation between SBU and Moscow State University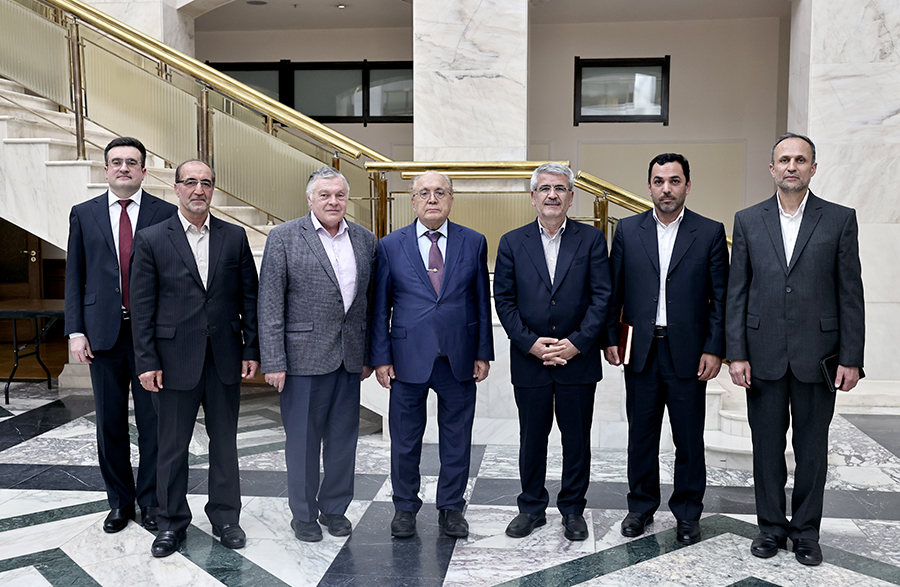 Dr. Nasiri, president of SBU, and the accompanying delegation visited Moscow State University (MSU) on the fourth day of their visit to Russia at the invitation of Dr. Viktor Sadovnichiy.
The two sides discussed ways to expand cooperation by discussing the areas of scientific and technological cooperation.
The delegation of SBU visited different parts of the university, including the famous museum of stone and minerals and the museum of history. Then, they discussed various scientific issues and bilateral cooperation in a meeting with the rector of MSU and his deputies and directors. The delegation also visited the Faculty of Geology of MSU. Prof. Ivanov, head of the Persian Language Department at MSU, and Dr. Goudarzi, Iran's scientific representative in Russia, also attended the meeting.
One of the most important topics of discussion was conducting practical research in the field of petroleum resources exploration, which will lead to significant currency savings. This project is in the contract stage between the two universities. The parties also discussed and emphasized cooperation in holding Russian language tests in order to prevent the transfer of currency from Iran and to help admit Iranian students, and conducting joint research in the fields of literature and Iranology.